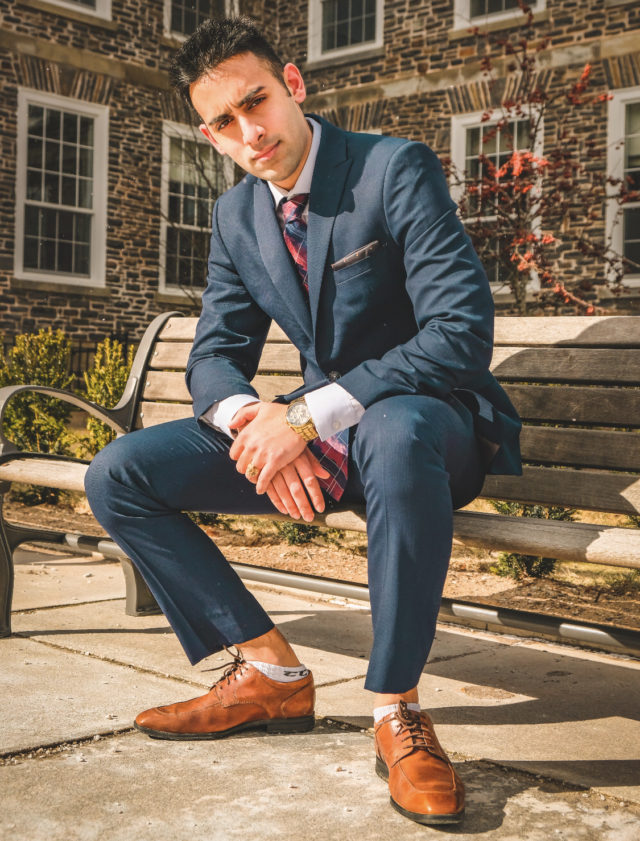 Meet Nader Nadernejad, a 21-year-old digital marketer and owner of Nadernejad Media, a full-service digital marketing agency in Toronto.
It seems like every millennial has their own marketing business, but Nadernejad's agency is different than the others.
"I specialize in reputation management. I make media disappear."
Nadernejad went to the University of King's College in Halifax, Nova Scotia and received an honours degree in journalism.
While many of his classmates were trying to get hired in newsrooms, Nadernejad turned job offers down.
"I knew I was good at journalism, but I wanted to run my own business. The industry is being swallowed alive. Google and Facebook are gobbling up ad dollars. I knew I'd never make a decent living as a journalist," says Nadernejad
Nadernejad decided to jump ahead of the market and into an underserved industry: online reputation management (ORM).
It all started with a classified ad.
"When I first started, I would post classified ads to promote my marketing services. One day, I posted an ad that said I'd remove any negative Google link and publish true, positive content about brands," says Nadernejad.
Within 24 hours, Nadernejad had an influx of emails from people who wanted negative news articles and Google links removed, and so began his journey into online reputation management.
To date, Nadernejad has served hundreds of marketing clients and thousands of students, but the bulk of his efforts are placed on ORM.
"It's a difficult industry. It's like being a public relations specialist, journalist, SEO wizard and counsellor all in one."
So how exactly does Nadernejad make media disappear?
He's built relationships with thousands of online publishers who are willing to publish content about his clients at any time as long as it's relevant to the content they publish and distribute.
"I have a solid knowledge of media ethics and journalism too. That means I can call a journalist or editor of a news site and poke holes in the quality of their reporting if they haven't sourced things accurately or reported objectively," says Nadernejad.
Reputation management, according to Nadernejad is one of the most important parts of digital marketing.
"ORM helps people get their lives back. I've had clients cry tears of joy over the phone once they had a negative article removed that haunted them for several years."
Nadernejad says he plans to continue creating educational content for his online followers. He also plans to become one of the leading experts in online reputation management.
If you'd like to find out more about Nader Nadernejad, you can visit: ​www.nadernejadmedia.com