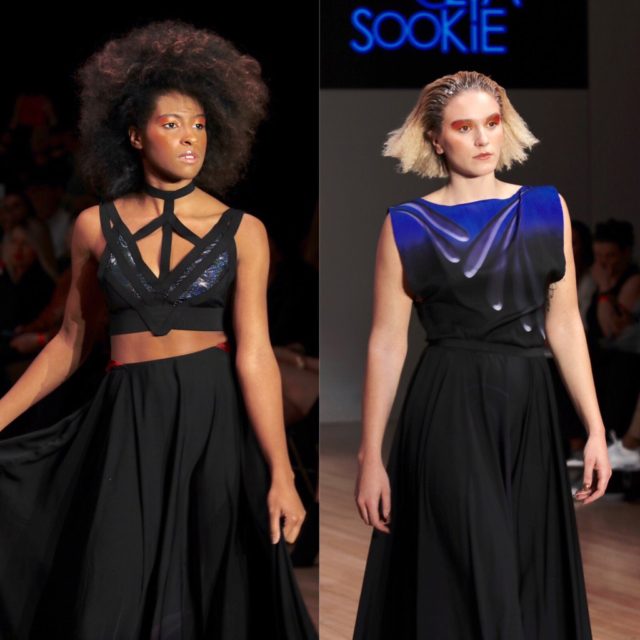 Olya Sookie's Showcases Collection at Fashions Finest AW19
Olya Sookie a Croatian designer shines light on mental health with the latest collection of her brand Nephilim 4.0 – State of Mind at Fashion Finest during London Fashion Week.
On Saturday, the 16 February 2019 the designer showcased for a second time with Fashions Finest at the Congress Center, Great Russel Street, London.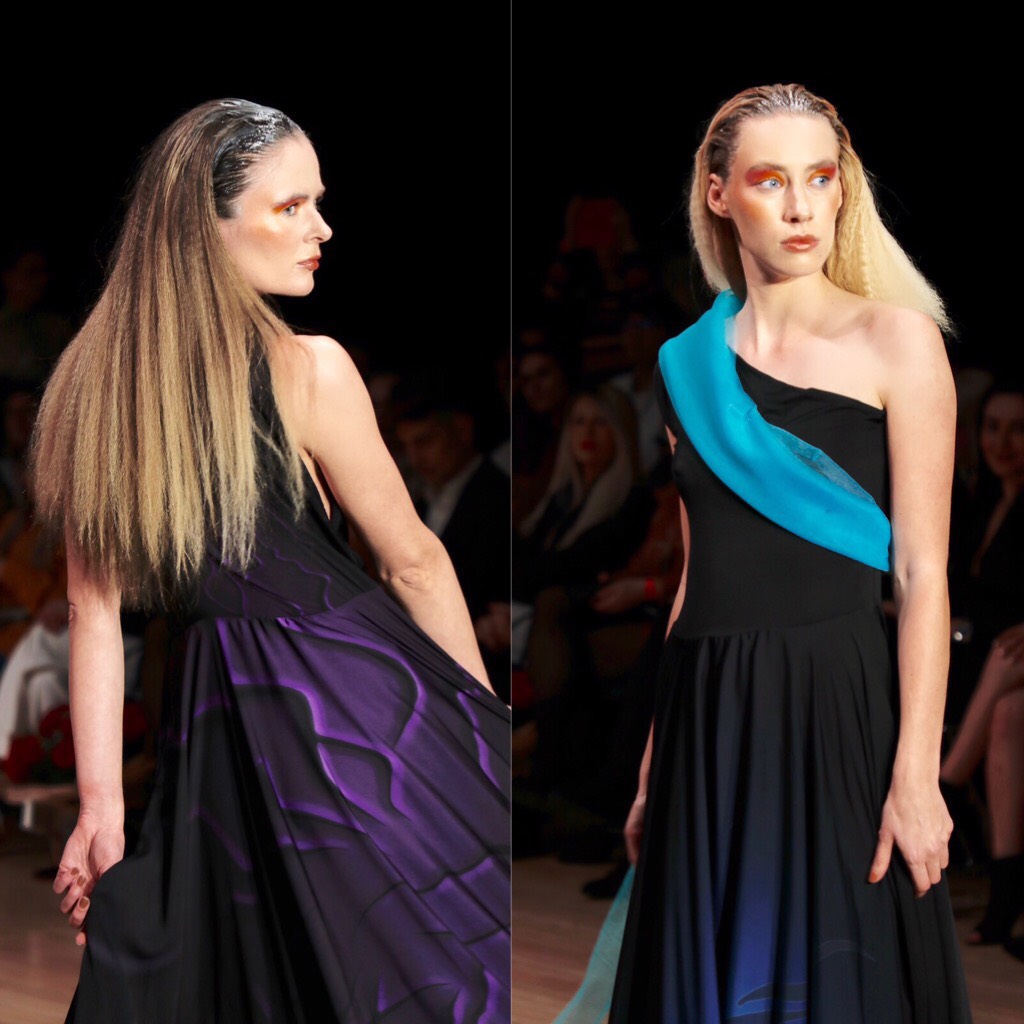 Her own emotional journey inspired this collection to raise awareness of mental health
Sookie dedicated this line to raising mental health awareness with each dress representing an emotion, ranging from anger to loneliness.
The final dress represented the light at the end of a tunnel, giving hope to come out on the other side and reaching an emotion that every person strives for serenity.
The collection inspiration stemmed from the designers own emotional landscape. Olya created the  collection to encourage conversations about mental health and to show the beauty of the journey of healing. The only way to overcome our universal fragile state of mind is to embrace it and work our way through it with art.
An excited audience received Olya's newest creations with adoration. One model may have specifically related to the collection. Chiara Bordi (18) was walking for the designer this season. The Italian model lost her left leg in a traffic accident and now wears a prosthetic leg. She must have made that emotional journey in her recovery. Despite this she didn't let it stop her in achieving her goals.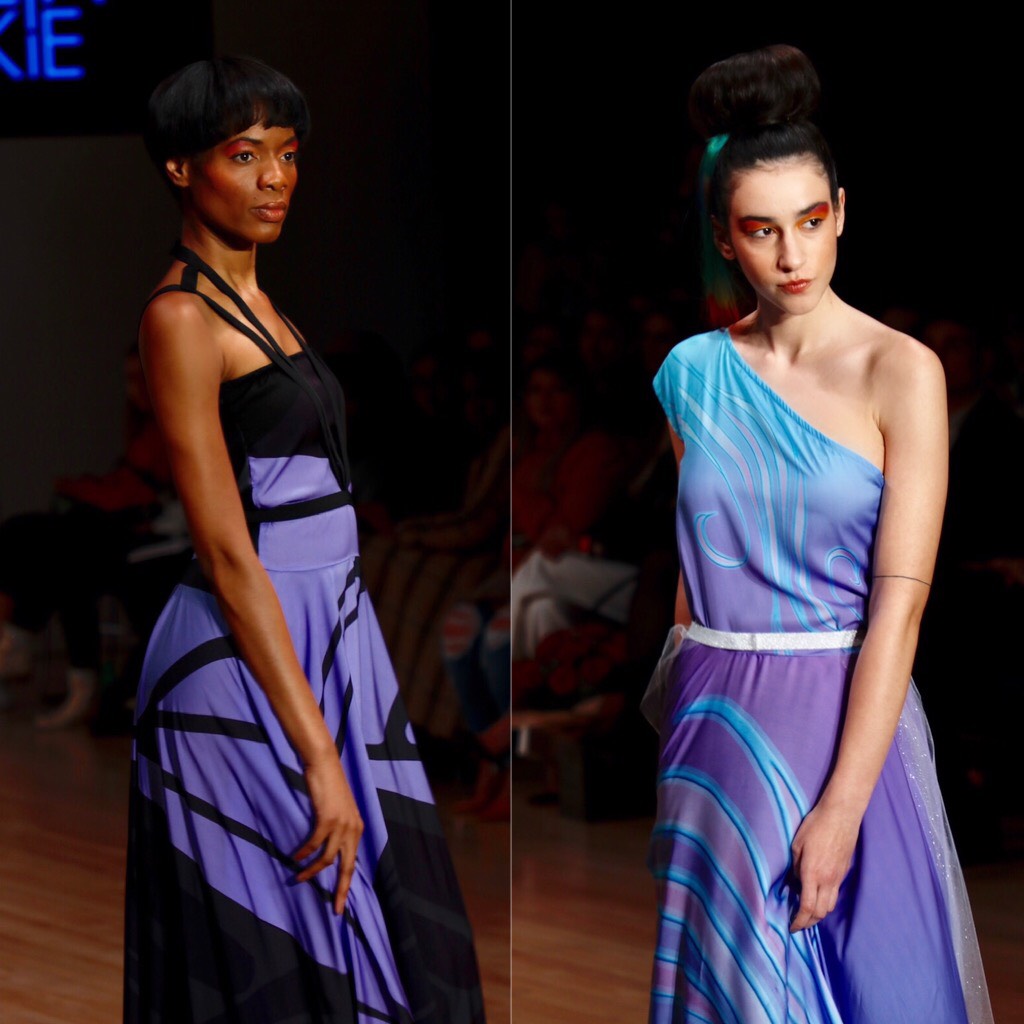 Olya Sookie on diversity, inclusivity and expression in fashion
"I support diversity on catwalks, and I was more than happy to have an atypical model. Fashion is for all body types and shouldn't be presented unrealistically by a single body figure. Girls and woman should be free, to wear whatever they want, whenever they want to, without hesitation or fear of conforming to certain norms. Chiara is absolutely stunning on the runway. I welcome Fashion Finest as a platform for recognising the need to include such fine and diverse models," says Olya.
The audience included a record number of wheelchair users and people with different levels of ability including Zebedee Models.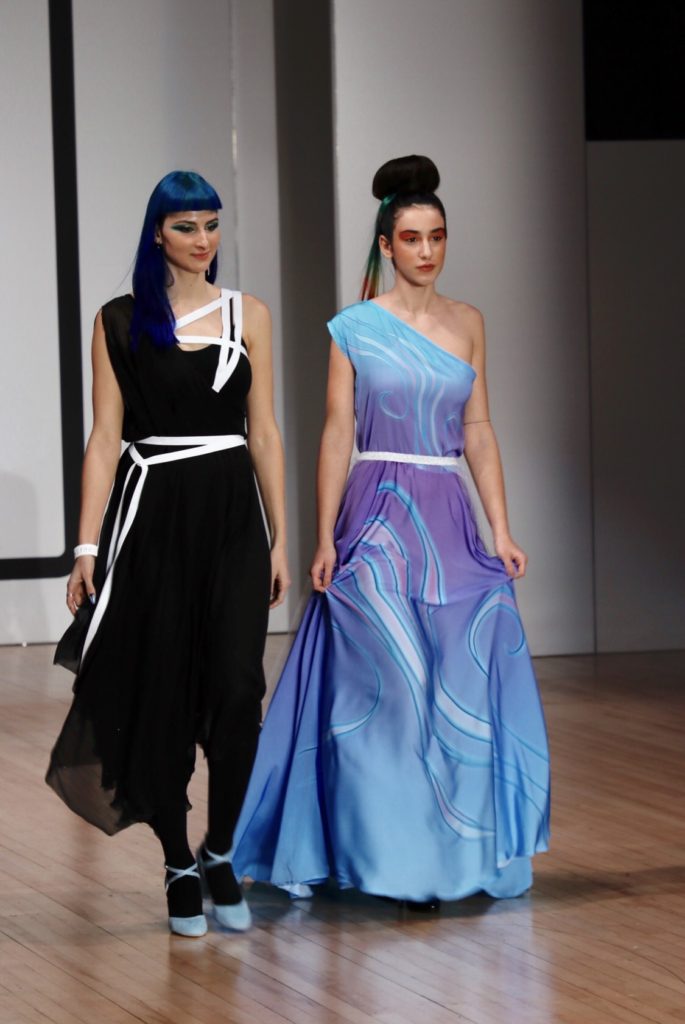 Deborah St Louis said: "Our previous venue was stunning. However, we are happy to have moved. It was a challenge in terms of access for some of our visitors in the past. The facilities at the Congress Center are modern, fresh and ideal for our forward-thinking platform. The venue is very accessible, making it effortless for all our guest to attend. Society as we see it in our everyday lives is reflected on our catwalk and in the audience. The space also allows for the ever-growing number of guests and industry professionals that are attending. I am very happy as from the outset inclusivity and diversity has always been one of our cornerstones."
More of Olya's work on her website.
Photo credit: Joanna Mitroi Photography