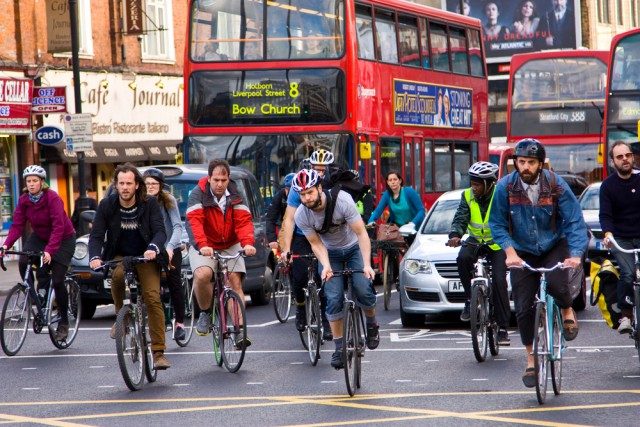 Over 100 schools from 18 boroughs marked World Car Free Day on Friday  by encouraging parents and carers to substitute their car journeys to school with walking or cycling as part of TfL's sustainable travel to school programme, STARS, to improve air quality in the Capital.
A number of schools across London have set up 'car-free zones' near their school gates, while others have 'park and stride' spots where parents park a distance from the school gate and walk the rest of the way.
There will also be 'walking buses' where children join an organised walk to school, picking up 'passengers' on the way as they learn about looking after the environment.
According to the Mayor of London's research into the health impacts of cars in London, air pollution is a significant health issue with some of the worst pollution hotspots being around schools located on busy and congested roads