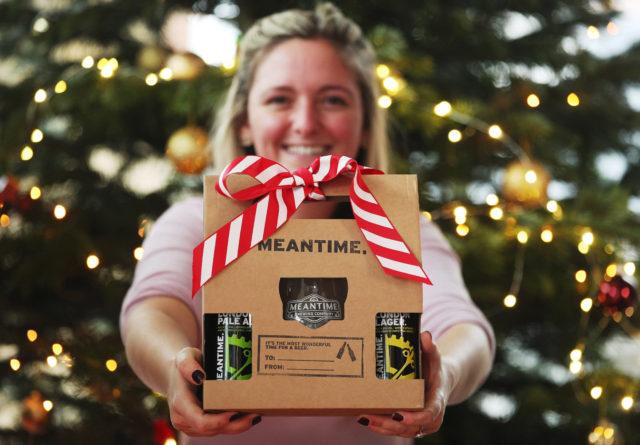 A London brewer is launching a Secret Santa Hopline for stumped gifters following research revealing a whopping £94m will be wasted on unwanted presents this Christmas in the UK.
Meantime Brewing Company is launching the service that will deliver beer straight to people at work in Central London, after discovering the nation is forking out millions of hard-earned pounds on mundane presents mostly left on a desk, thrown in the bin or completely forgotten about.
Tomorrow is the day of your office secret Santa – you're landed with Bob from finance who you've never met, and you're completely stumped on what to get him. You're not alone.
Ciaran Giblin, Brewmaster at Meantime Brewing Company said, "We found that 30% of people feel major pressure to buy a good present. We also know people would rather just receive a beer – we're in the business, so it's a no brainer for us to help out."
Launched with the sole purpose of stopping Londoners from resorting to shoddy socks or muggy mugs – Meantime's Secret Santa Hopline is delivering a special Christmas surprise to selected Londoners who sign up via www.meantimebrewing.com/secret-santa between 8am – 10am on Wednesday 12th or Thursday 13th December. Lucky recipients from central London will be chosen at random and those who have been successful will be notified and their delivery dropped off within 24 hours.
The Secret Santa Hopline was brewed up following research by Meantime revealing millions is wasted every year on mundane presents resulting in one fifth of participants wishing they didn't have to take part at all.
The average Brit spends £7.97 and the most popular gifts were toiletry gift sets (37%), novelty mugs (32%) or something useless (19%) – point proven on that one. However, despite all the festive frivolity, fear of being judged on present buying skills is rife – and the pressure is real if you've got the boss.