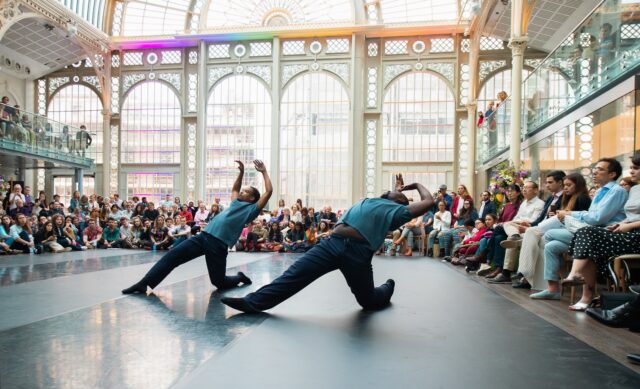 Contemporary, immersive culture is at the heart of ROH Late, which will take place at the Royal Opera House on Sunday 17 November from 6pm to 9pm (tickets cost £8 per person).
The after-dark, culture-packed evening will feature live music, LED dance performances and a masked ball.
This exciting and immersive evening will be a chance to explore the contemporary face of the Royal Opera House.
One of the events taking place across the Royal Opera House, Nell Phoenix Storytelling, is a captivating modern animation of classical ballet's The Firebird and The Sleeping Beauty. There will also be an innovative LED dance display by J Lee Productions and a dazzling performance choreographed by Daniel Hay Gordon.
Other events include a re-imagination of opera favourite Carmen and a Night Time Creatures-themed programme performed by soprano Kiandra Howarth and pianist Sergey Rybin. Attendees can design their own masks with the ROH crafts team ahead of the evening's finale: a spectacular masked ball in the iconic Paul Hamlyn Hall. There'll also be a specially curated cocktail on sale: the After Dark Delight, made from Amaretto, pressed cranberries, blackcurrant liqueur and vodka (£8.50).
ROH Late takes place from 6pm to 9pm on Sunday 17 November. For more information or to buy tickets visit: https://www.roh.org.uk/tickets-and-events/roh-late-details