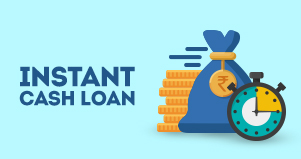 Instant Cash Loans (ICL), the parent company to Payday UK, The Money Shop, and Payday Express, has launched a compensation scheme for those who have been mis-sold loans. Borrowers who were sold loans by the company despite not being able to pay them back, will be able to make a compensation claim through this scheme before ICL officially closes.
The scheme will be open for borrowers to make their claims from now until the 9th April 2020, pay-outs being expected by the end of next year (2020). Victims of mis-sold loans can make a claim even if they have finished the repayment period, so long as they can make the case that the loan was unaffordable, and wrongfully sold to the borrower.
Who is eligible for Instant Cash Loans compensation scheme?
Payday loans are often defined as unaffordable if borrowers are unable to pay it back alongside their other debts and bills. The loan may have been considered unaffordable if it has the following characteristics; if the loan was a considerable amount of the borrower's income, repayments were made late, and the loan increased in size. These are all defining features of an unaffordable payday loan.
Debt Camel's Sara Williams has claimed that "Hundreds of thousands of people were given repeated payday loans by the Money Shop, Payday UK and Payday Express." And that "If you had loans with them for month after month, they were probably "unaffordable" – paying a loan left you so short you had to borrow again."
Williams continues that "This is your chance to get some of the interest you paid back – it won't be all, but it is going to be easy to put in a complaint." And further "You won't have to prove the loans were unaffordable or send any evidence of the loans."
How much could Instant Cash Loans borrowers get back?
In September, the ICL company stated that it expects to have £20 million for the claims made against it. However, the company have also mentioned that borrowers could get compensation back as small as 14p for every £1. An 8% interest will also be paid on top of this.
Borrowers who have already made a claim before the 19th of July 2019 will not have to resubmit this. The only claims that will have to be resubmitted are ones that have been rejected. A helpline number will be available to call for borrowers who are not comfortable or familiar with submitting a claim online, however this line is not yet open.
The FCA has also outlined ways that customers can rightfully claim compensation for mis-sold loans.
The rise in compensation claims has seen more and more high cost lenders fall into administration. Subsequently, we are seeing more alternative products including longer term loans, products with a guarantor and flexibility credit facilities. There are more and more startups and fintech companies offering these services including the likes of WageStream, Neyber, Badger Loans and Kuyo.