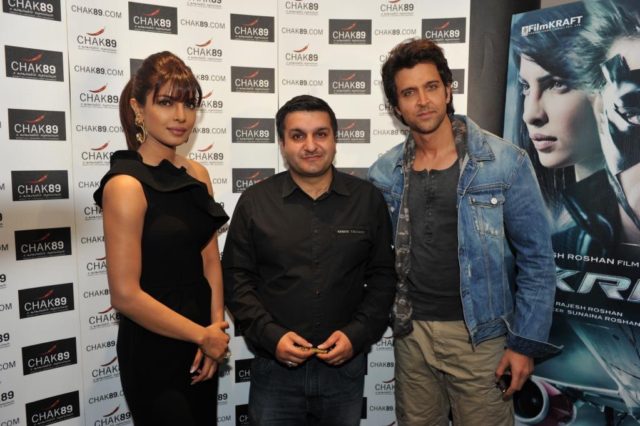 Bollywood and Hollywood actress Priyanka Chopra came to dine at Frank Khalid's award winning restaurant recently.
The star who is one of India's highest-paid and most popular celebrities was spotted dining at Chak89 Restuarant in Mitcham where she was welcomed by business tycoon host Frank Khalid.
Khalid who is friends with a lot of Bollywood celebrities invited Chopra and fellow actor Hrithik Roshan to his restaurant.
Chak89 Restuarant has become somewhat of a celebrity hotspot with various celebrities, footballers and politicians dining there in recent years.
Priyanka recently married Nick Jonas Of Jonas Brothers.