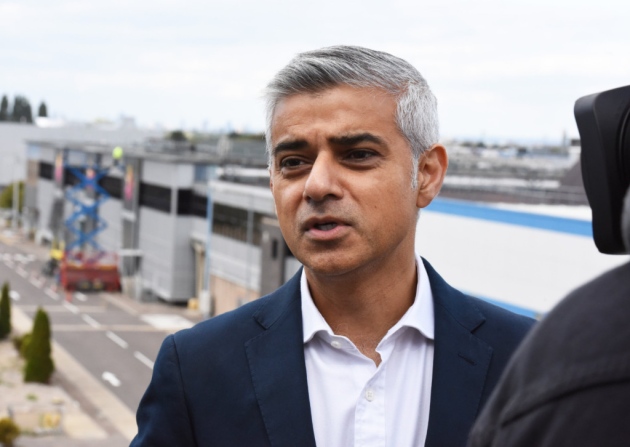 The Mayor of London, Sadiq Khan, is today urging retailers across the capital to work with him to stock non-medical face coverings in all of their stores to help in the battle against COVID-19.
Although Londoners should continue to stay at home as much as possible, the Government has finally updated its guidance on the use of face coverings, advising the public to wear them in enclosed public spaces where it is difficult to maintain a safe distance from others, such as in shops and on public transport.
Sadiq has made it clear that he wants everyone using London's public transport to wear a non-medical face covering for the entirety of their journey.
Today the Mayor has written to London's supermarkets and other retailers urging them to stock reusable, non-medical face coverings in all of their London stores at a price point that makes them accessible to all Londoners.
While he has said that suitable face coverings could be made by Londoners at home, there may be Londoners who will need or want to purchase a ready-made product instead.
The Mayor continues to work closely with businesses around the capital's response to COVID-19, and today the British Independent Retailers Association is also urging its members and the wider retail sector to stock up on re-usable face coverings to keep the public safe as we transition out of lockdown.
Both the Mayor and the British Independent Retailers Association have reiterated that coverings for public sale should not be medical-grade PPE, as we must not risk supplies of this vital protective equipment being diverted away from health, care and other key workers on the frontline of the fight against COVID-19.
The change in Government guidance follows evidence from the WHO and around the world that while face coverings don't necessarily stop a person from catching COVID-19 they can reduce the chances of an individual infecting others with COVID-19, particularly those who are asymptomatic and may not know be aware they have the virus.
The Mayor of London, Sadiq Khan, said: "Londoners have shown that they want to do everything they can to slow the spread of this virus, and the wearing of non-medical face coverings will be essential as the lockdown begins to end, particularly for those who have no option but to use public transport.
"I really appreciate all the work being done by retailers across the capital to keep Londoners safe during this crisis, including all the vital measures they have put in place to ensure we can all socially distance.
"I want to work with London's retailers to now go even further – ensuring they can supply reusable, non-medical face coverings in an affordable and accessible way for all Londoners."