TV Presenter and Sports Journalist Amy Christophers stepped out in style last week for the 9th Annual Asian Awards at the Grosvenor.
The sporty babe looked like a princess in her Saree from Pure Chemistry designed by Asian lingerie designer Dimple Rani Lal. Posing for pictures on the red carpet as she arrived and also posing up a storm on her Instagram she looked incredible!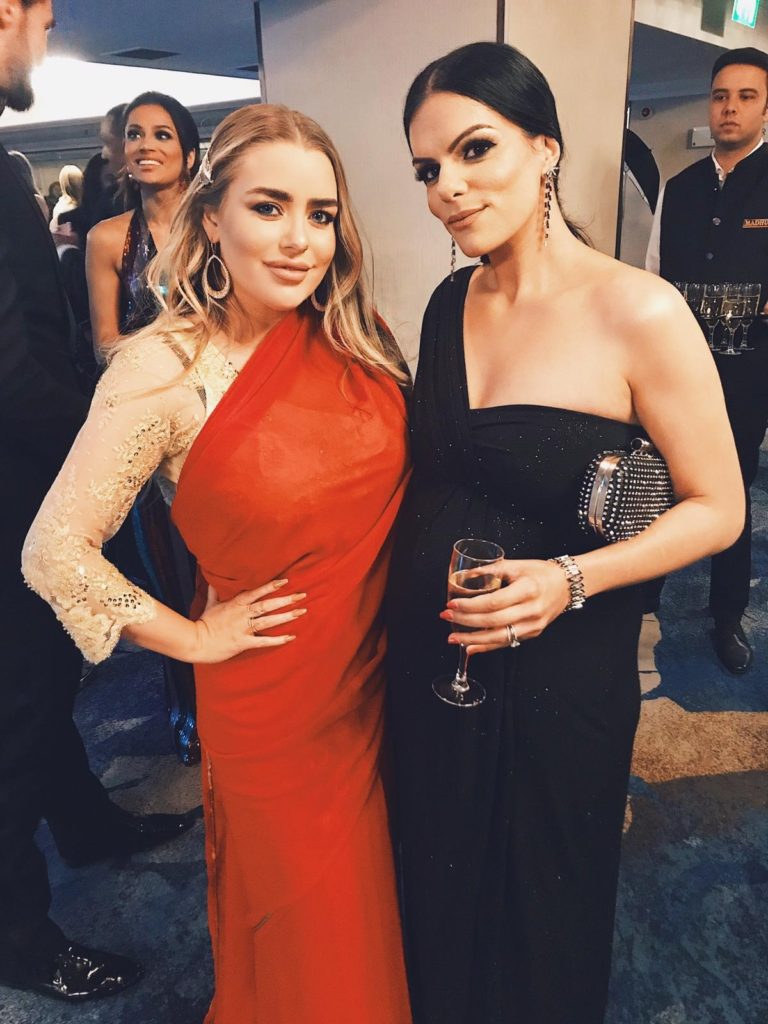 The stars turned out in their masses to celebrate the outstanding achievements made by the Asian Community. Including Beverly Knight, Jay Shetty, Malin Andersson, BBC's Mr Fabulous, Farah Sattuer and many more!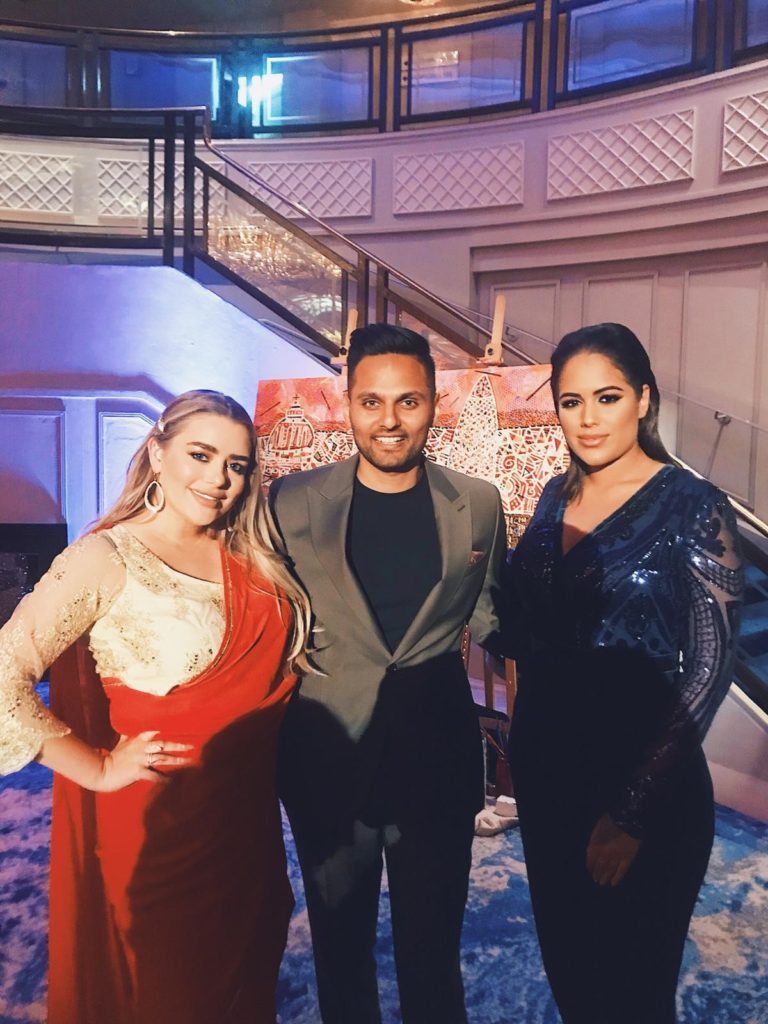 However, this week Amy has not had the easiest of weeks on social media with her two latest selfies attracting ladies of the older generation trolling her and making digs at her body and looks!! But friends and followers were quick to step on and defend the blonde bombshell.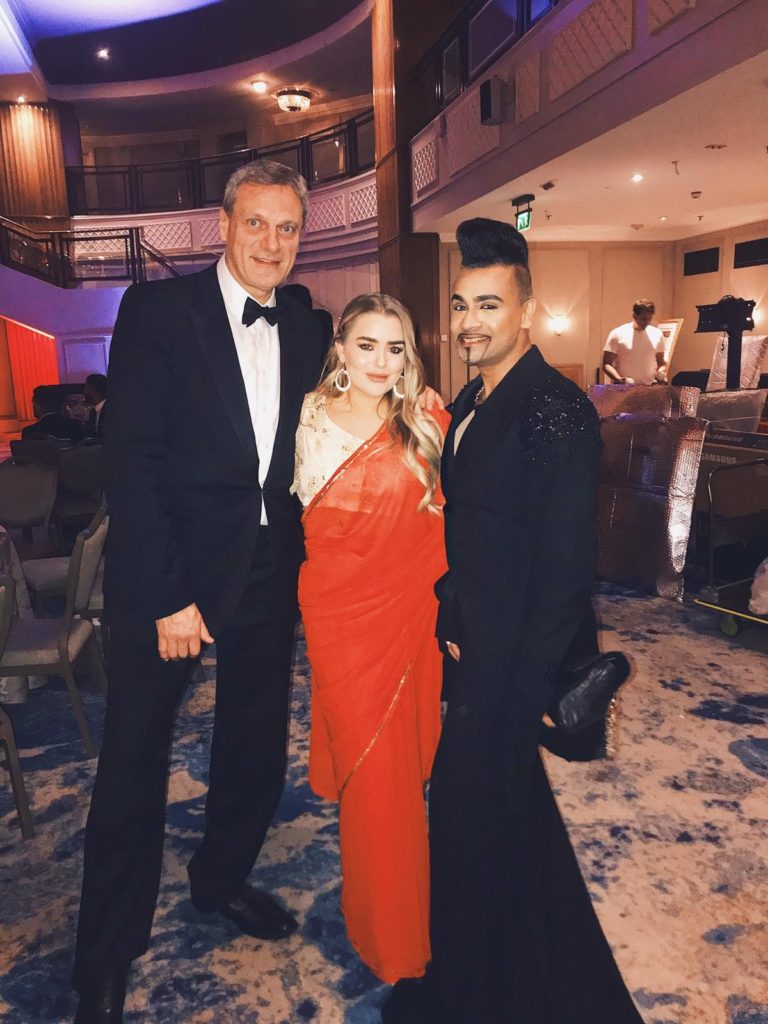 Earlier in the week one older female wrote 'saggy' on her picture at the races, where the sports presenter appeared braless in a burgundy jumpsuit. Amy hit back at the troll saying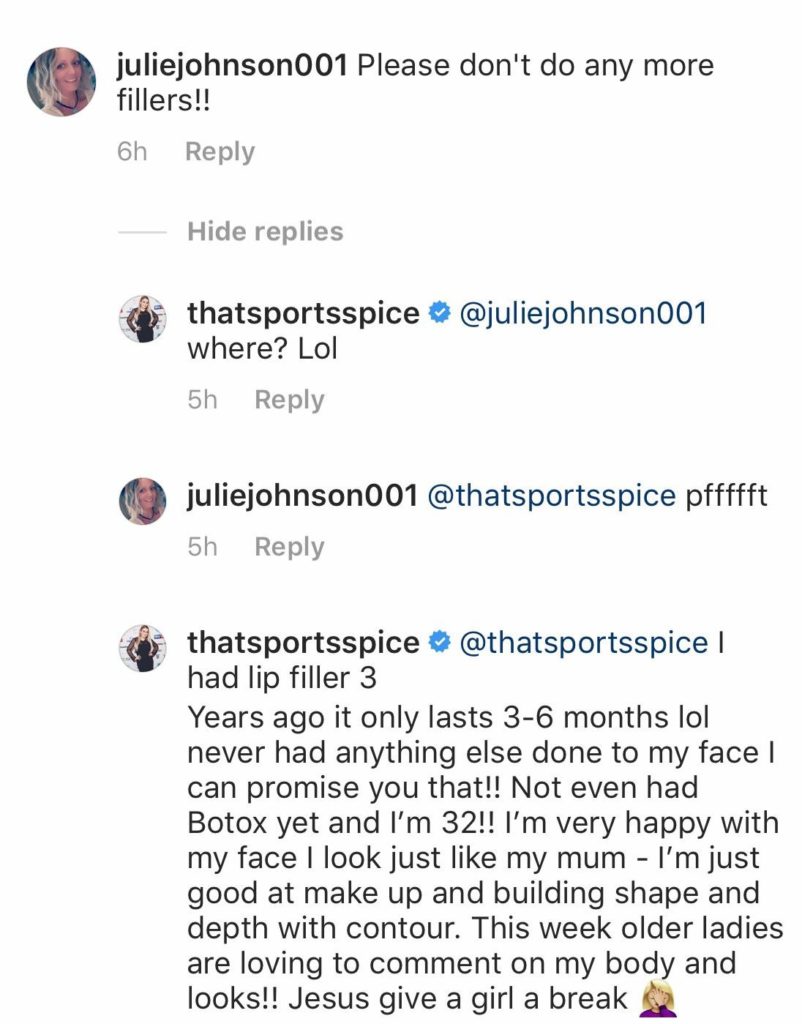 And today another commented 'please don't get anymore filler' it seems Amy can't do right for wrong this week. Don't worry girl we got you! Haters gonna hate!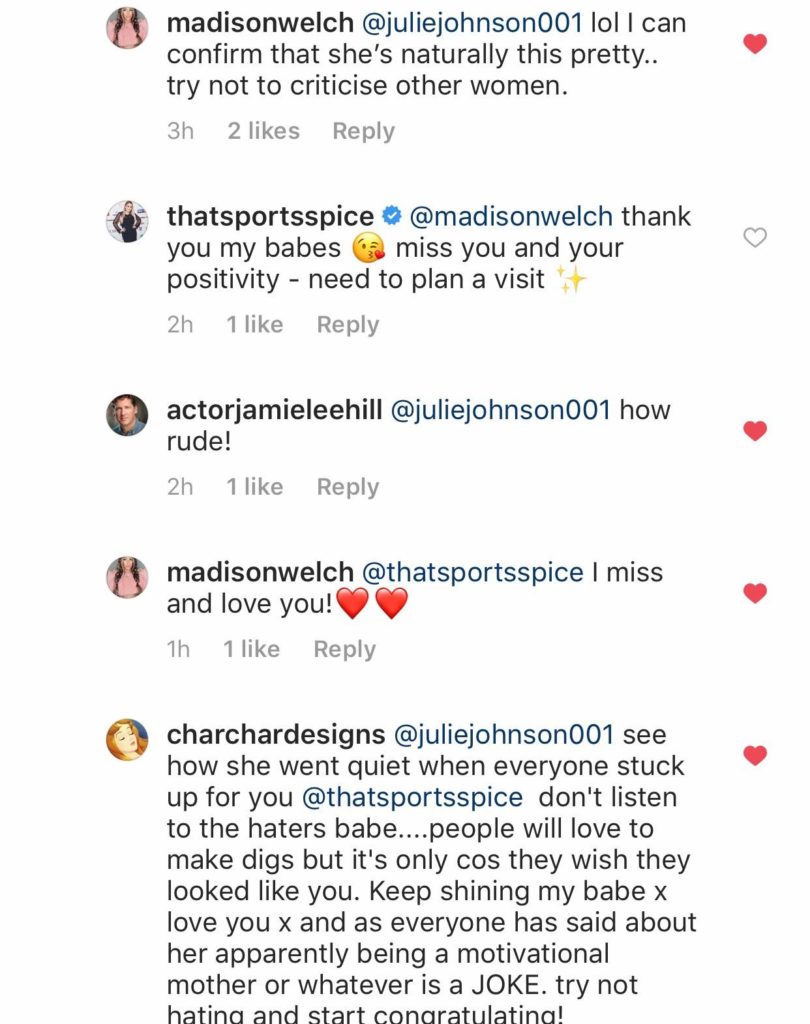 Amy took to Twitter and said how sad it is that if someone is attractive people automatically assume they've had work done! We agree with you there Miss Christophers – with facial cosmetics quick fixes becoming the norm it's very scary times for the younger generations, we commend you Amy for speaking out!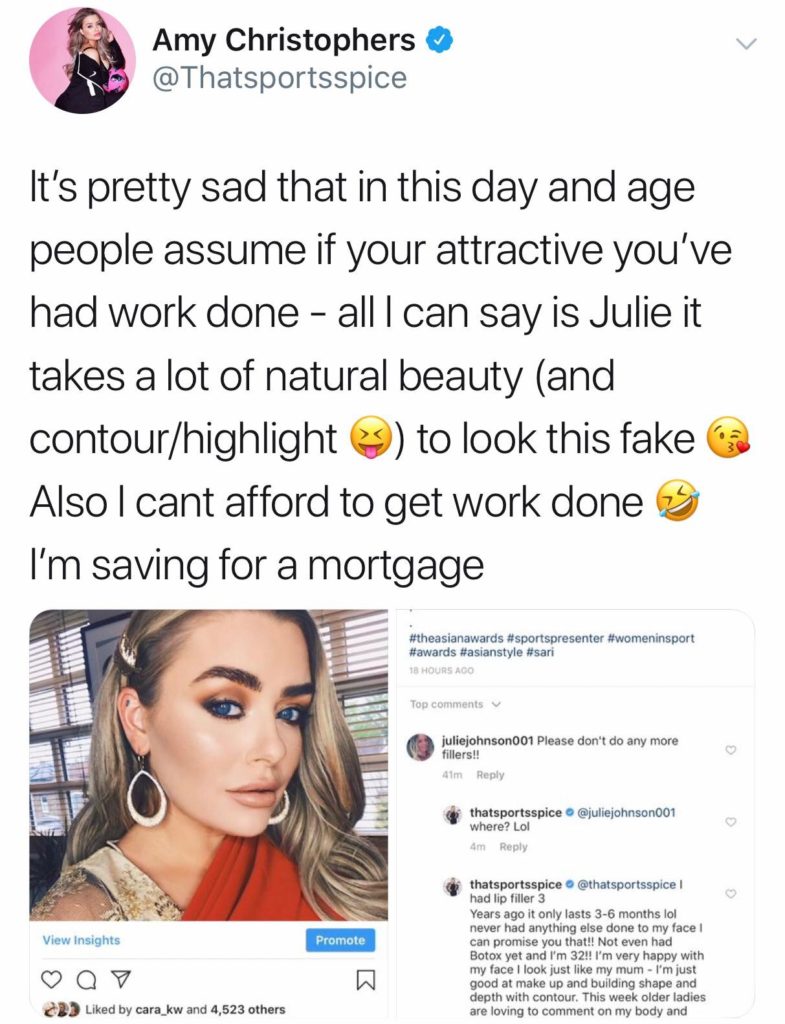 Making light of the situation she also joked she can't afford work done as she's saving for a mortgage.
Embrace your beauty girls – and build each other up.