Thousands of children and teenagers are seeking help from Childline as they struggle to cope with the pressure of taking exams.
New figures from the NSPCC-service reveal it delivered 3,135 counselling sessions on exam stress in 2017/18 – just over a fifth of these took place in May.
Half of the counselling sessions were with young people aged 12 to 15 years old, some of whom expressed specific concerns about an overwhelming workload, pressure from their parents and worries about whether they would get the grades they want.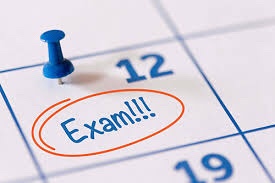 Young people contacting Childline also said the prospect of taking exams was having an adverse effect on their mental health, with some saying it was leading to them self-harming, feeling depressed or experiencing anxiety.
Unfortunately, at the moment Childline counsellors are only able to respond to three out of four children and teenagers that reach out for help. The NSPCC's 'Are you there' campaign is calling on the Government to increase funding so the service can be there for more young people who desperately need to talk to someone.