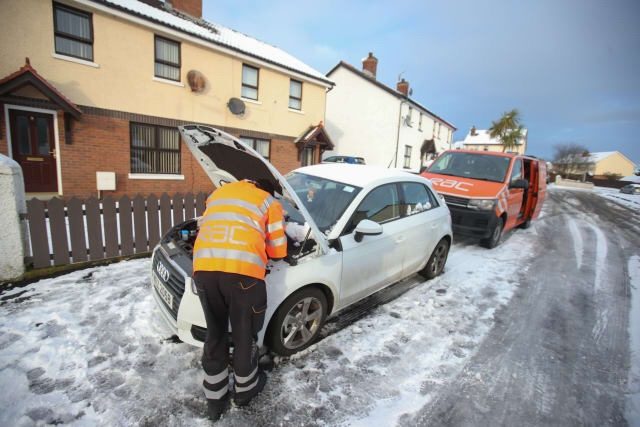 The RAC is warning motorists to make sure they don't suffer a 'flat' start to the new year by turning the first working day of 2018 into a truly traumatic Tuesday.
The first day back after the festive break is traditionally the biggest breakdown day of the year for the RAC as thousands of cars have been left unused over the holiday period, with older batteries slowly draining to nothing. As a result when their owners go to start them they are greeted with anything but the sound of the engine firing up.
This year the RAC is expecting to be called out to more than 12,000 breakdowns with more than a quarter of these call-outs likely to be flat batteries.
RAC patrol ambassador Chris Burgess said: "We are gearing up for the busiest breakdown day of the year as millions head back to work after enjoying their extended festive breaks only to find their car battery is not up to the task.
"Luckily, it really doesn't have to be that way, all motorists need to do is make sure they take their cars for a good run over the weekend or on New Year's Day. That way they will revive the battery or have time to sort the problem out before heading to work. Experience tells us that it is often families with two or more vehicles that suffer most from flat batteries on the return to work after Christmas and New Year as they tend only to drive one over the festive period.
"The combination of a long break where vehicles aren't used much and cold damp weather is a recipe for the battery blues. A vehicle's electrical system has to work a lot harder at this time of year as drivers are more likely to use their lights and heated windows. The starter motor also has to work harder to turn over the engine on these cooler mornings, making a battery failure more likely."