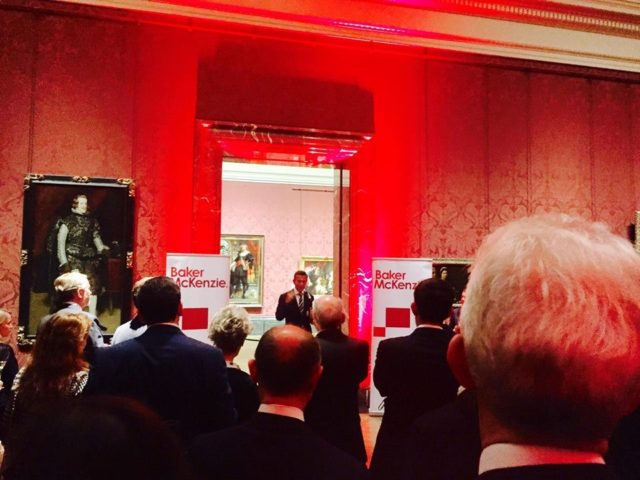 Kiran Rai covered the Baker Mckenzie drinks reception earlier this week where the company announced that it had made a record breaking 2.67 billion in revenue!
Baker Mckenzie had its annual drinks reception at the National Gallery and our London Post Reporter Kiran  donned his red jacket and fashion jeans as he spoke to 100 senior lawyers and investors over canapes and drinks to celebrate the landmark achievement.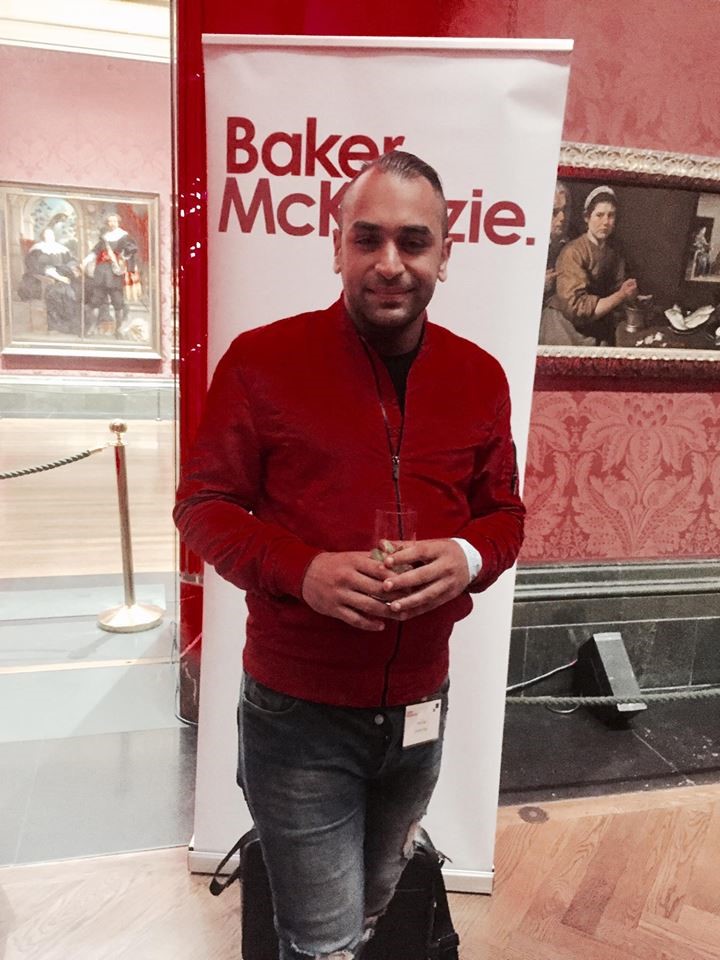 Baker McKenzie a multinational law firm is currently ranked as the second-largest international law firm in the world by headcount with 13,000 employees including 6,076 fee earners and 4,700 lawyers on a full-time equivalent basis in 77 offices across 47 countries.