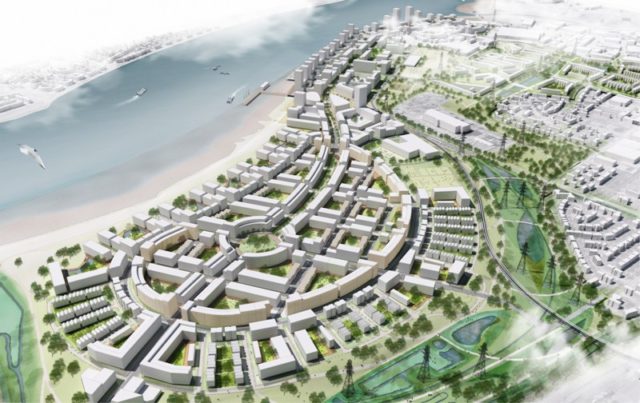 Barking Riverside, one of the UK's largest regeneration projects, is to receive an injection of £500 million for transport links, parkland and other community facilities, alongside almost 11,000 homes.
The landmark investment has been agreed by the Mayor of London Sadiq Khan and L&Q, one of the UK's leading housing associations and developers, who formed a partnership – Barking Riverside Limited – to deliver the masterplan for the scheme.
The Section 106 agreement, reached with the Barking and Dagenham Council and Transport for London, means the project has secured funding for:
A new TfL Overground station connecting to central London in 22 minutes
Land for seven schools including five primaries, one secondary, and one for special educational needs
A new centre with 65,000 square metres of commercial, retail and leisure space, including a 2km riverside walkway, an ecology centre and new country park space
A combined health care and leisure facility
A cycling hub
Two local retail and dining hubs
Employment, skills and training that will ensure locals benefit from the opportunities created by the scheme.
Barking Riverside will also be London's first and only NHS Healthy New Town, which will embed health into design and living. Half of the new homes will be affordable.