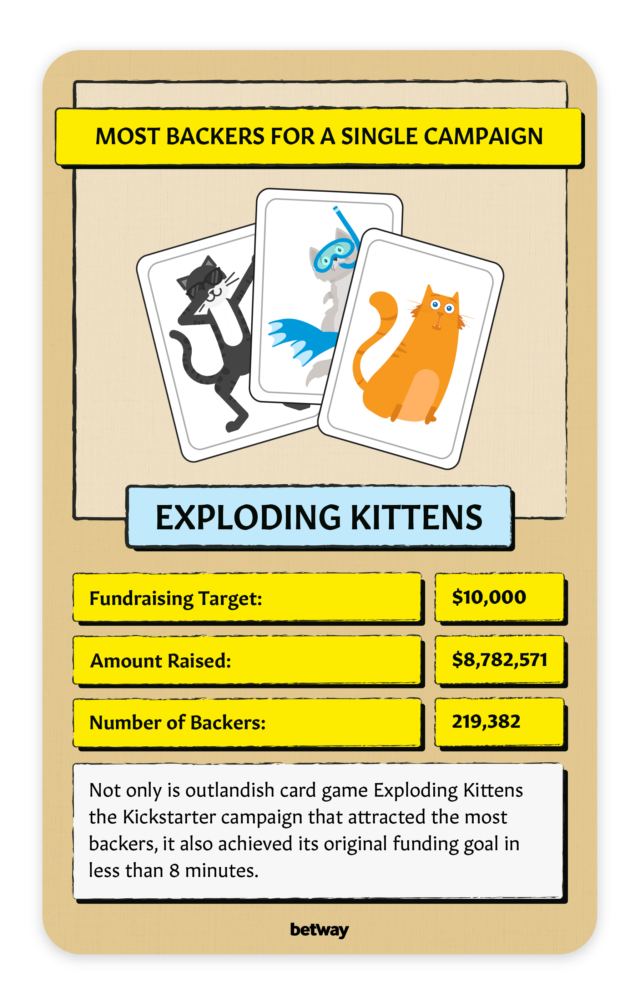 Drumming up excitement for a product launch or for a new business venture can be difficult. If you are relatively new to the industry, you can find it hard to let people know who you are and what you are providing, no matter whether that entails attracting media attention, finding a distributor, or getting your product placed with retailers.
However, you are at an advantage. To already have yourself positioned ready to start your business and launch your product is a lot further than many other businesses and products are at when they began drumming up excitement.
As the most successful Kickstarter campaigns show us, there are clever ways to create a buzz for a product without the product even been made yet. The card game Exploding Kittens is a strong example of leveraging a powerful product on a crowdfunding platform to generate a huge buzz before the game is even released.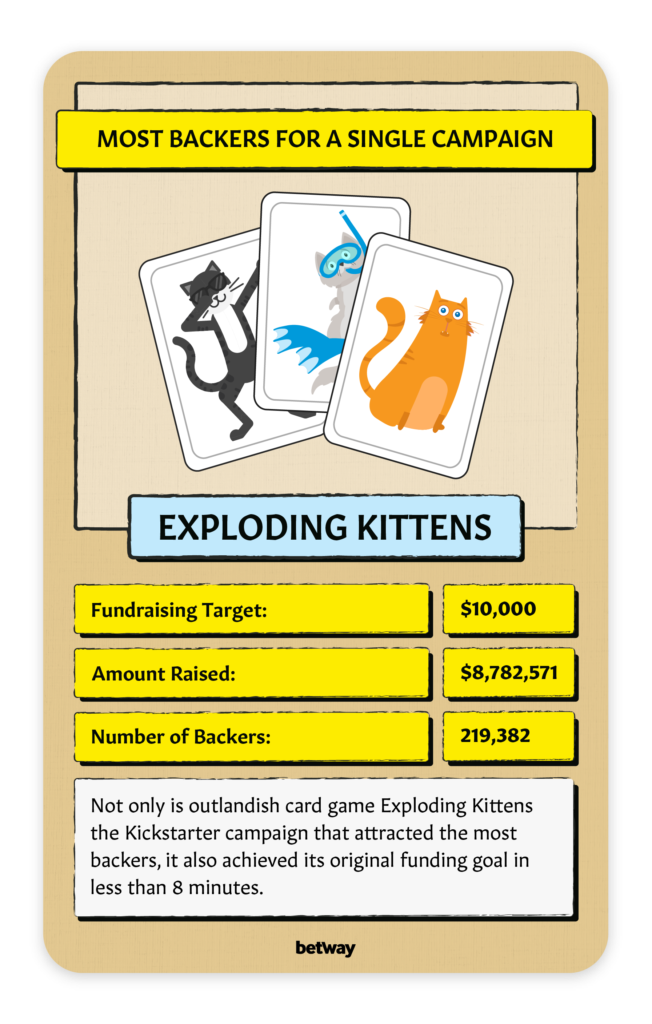 Exploding Kittens Followed a Kickstarter Blueprint
The 2015 Kickstarter for Exploding Kittens could be considered a piggyback product. Indeed, the Kickstarter success of similar adult-themed card game Cards Against Humanity paved the way for Exploding Kittens to achieve its success. Cards Against Humanity managed to secure around $15.6k in 2011 when they launched their campaign on Kickstarter, helped by 758 backers. Prizes ranged from PDF downloads of the game for a $5 donation to custom cards for $30. However, while Cards Against Humanity may have helped, the success of Exploding Kittens was achieved through merit. The creators of the Kickstarter gamified the process of crowdfunding to show not just what the end product would be like, but to get across the personality and tone of the company. As showcased in an infographic, research into successful Kickstarter campaigns undertaken by Betway shows that Exploding Kittens managed to gain the most backers in history so far for a single Kickstarter campaign, which cemented the card game's success.
Audience Engagement and Gamification Paid Off
By engaging with the crowdfunding community, the creators galvanised a series of ambassadors who helped the campaign reach dizzying heights. Indeed, as the campaign ended up gaining 219,000 backers, who helped generate the $8.8million, the developers needed to get the game off the ground. Their optimistic $10,000 goal seems to pale in comparison to their final figure. Plus, more than 200,000 people were invigorated and excited about the game, and effectively helped with word of mouth recommendations to friends and family as they arguably felt a level of ownership towards the successful campaign. To show the true value of engaging with your audience, the initial goal of the project was raised within less than 10 minutes of the campaign going live.
Exploding Kittens is a success story not just for crowdfunding on Kickstarter or inventing an innovative product, but in truly creating a dialogue with the audience who would be playing the game. This pull-down technique of marketing meant that fans essentially asked for a campaign to engage with. With their proposition already laid out and the success of Cards Against Humanity proving that Kickstarter was the right method of investment, the creators turned their card game into a title that backers could get involved with. For those who want to emulate a crowdfunding success story, look no further than what was achieved with Exploding Kittens.