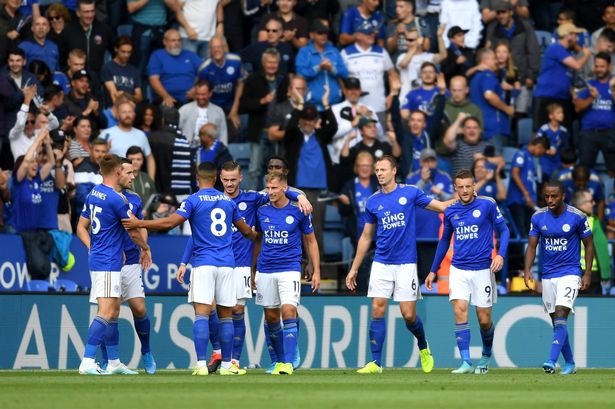 Leicester ended the 2016 season with a Premier League title win under their belt, led by the incredible talents of Jamie Vardy and under the guidance of Claudio Ranieri. In subsequent campaigns, the team have finished 12th and ninth twice, but this term they are under Brendan Rodgers, which has brought a newfound optimism for fans. So, how will this year's Premier League look for the Foxes?
A Psychological Challenge
It's early days but their performance this season is in large part because of Rodgers and his amazing guidance. It's debateable whether a coach of his calibre would have come to a lower mid-table club if it wasn't for the Foxes' miracle season under Ranieri.
Furthermore, the players Leicester have attracted and those who have stayed have all been made possible because of their title-winning campaign, which has transformed the club. At this point in the 2015-16 campaign, Leicester were leading the league.
However, this time around, they're ten points behind Liverpool. The psychological challenge they face now is putting themselves back in the mindset that they were in previously in order to consider a win possible.
Closing the Gap Between Liverpool and Leicester
Is it possible that they could win again? Leicester have maintained six clean sheets this season, which is double that of Liverpool, and the teams are set to meet on 26th December at the King Power Stadium.
If Leicester can win that, it will narrow the gap and if Liverpool falter in a few games, that gap will close even further. It's unlikely but it's not impossible and has 2016 proved, crazier things have happened in the Premier League.
There's no denying that Rodgers would love to swap places with Klopp, but there are benefits to being tucked behind, especially as the Champions League begins. With Liverpool playing twice a week, Leicester will have seven days to prepare for almost all League games, plus they'll have no distractions. It's just what Ranieri's line-up had back in 2016, so there's something to be said for their current position. These betting guides are showing that Leicester are due to win most of their remaining games this season, so them closing the gap doesn't sound too crazy at this point.
A Strong Side
The team are in a really positive position right now and they're enjoying the praise that comes from proving the haters wrong and exceeding expectations. However, they still have much to fight for and while it would be incredible for another League title to be handed to them, it will take something of a miracle akin to 2016's for it to occur. It's worth noting that Leicester's run to title victory previously was based on a settled team, with Ranieri barely needing to make chances. Rodgers has a number of options to choose from though. It's a nice problem for a manager to have – there are several key players on their team who could contribute towards a threatening side. Jamie Vardy and James Maddison are fan favourites, but there is a lot of quality throughout the team that make them a 'dream to work with', in Rodge