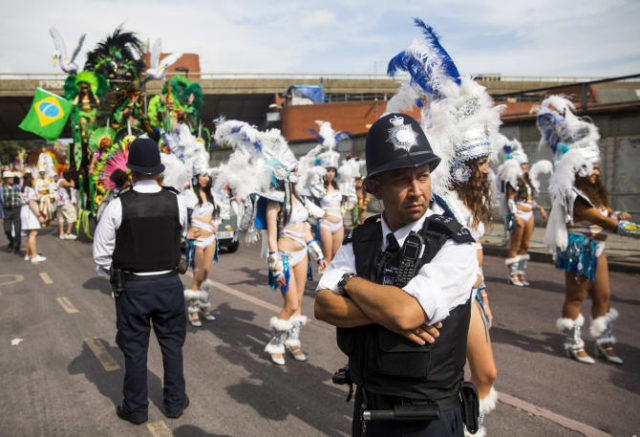 Thousands of officers from the Metropolitan Police Service will be on duty in west London this Bank Holiday weekend, working hard to ensure that the Notting Hill Carnival is a safe and spectacular event for all.
Carnival is a unique and vibrant event that attracts more than a million visitors over the Bank Holiday weekend. As part of the planning process, officers have been working closely for many months with the event's organisers, Notting Hill Carnival Ltd., the local authorities of the Royal Borough of Kensington and Chelsea and Westminster City Council, as well as other statutory and voluntary organisations.
There will be a substantial number of officers on duty, to combat the threat of violent crime. Sunday will see a total of 6,162 officers and staff dedicated to Carnival duty, whilst on Monday this figure will rise to 6,858.
Some of these officers will come from the Met's newly-formed Violent Crime Task Force, a team of specially-selected officers who focus on tackling violent crime on the streets of London. These officers work with units across the Met as well other London forces, community groups and members of the public to tackle violent crime and remove weapons from the streets.
For the first time, knife arches will be in place at certain locations, to deter those who may be planning to come to the event, armed with an offensive weapon. The use of knife arches is a tried-and-tested method of deterring people from carrying knives, as well as detecting those who choose to do so.
A combination of overt and covert policing tactics will be deployed to keep the public safe, and stop troublemakers entering the Carnival area. This will include – working alongside Carnival stewards and uniformed colleagues – specialist assets from the Force Firearms Unit, Dog Unit and officers from the Mounted Branch.