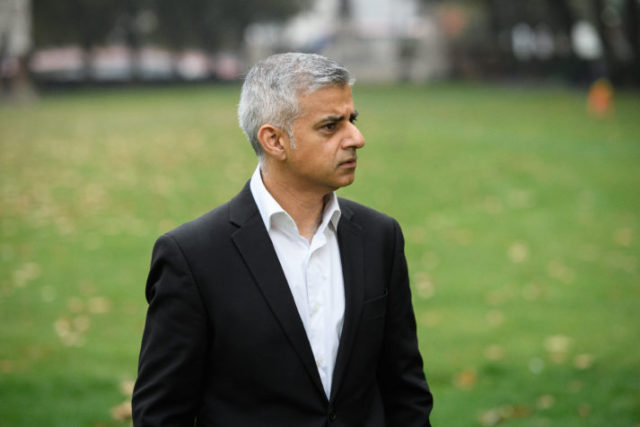 The Mayor of London, Sadiq Khan, yesterday warned that enormous pressures facing the NHS and cuts to local government funding are putting the health of Londoners at risk, as he urges the government to reverse the cuts to the public health grant in the upcoming spending review.
Sadiq's bold strategy is designed to make the capital a healthier and fairer city, reducing the health inequalities felt across London by ensuring all Londoners can access evidence-based support, and helping those most in need. But Sadiq has warned that the success of many health programmes relies on social care and public health services having the capacity and resources to deliver them.
The Mayor is working with the NHS, councils and voluntary and community groups to support Londoners. These include programmes like the healthy workplace charter, the widely-adopted healthy schools programme and new healthy early years programme, which promote health in education and work. These programmes are central to efforts to tackle issues like poor mental health and child obesity.
His strategy, which was consulted on earlier this year, includes a raft of bold measures in response to stark disparities in the number of years that different Londoners can expect to live in ill health. For example, a boy born in Kingston upon Thames can expect to live around 13 years of their lives in poor health, while a girl born in Tower Hamlets can expect to live for 27 years – a third of their lives – in poor health.
The strategy looks to tackle the basis of these inequalities by focusing on five key areas:
*Healthy Children – helping every London child to have a healthy start in life by supporting parents and carers, early years settings and schools. This includes a new Healthy Early Years programme as more than one in three children finishing primary school are overweight or obese.
*Healthy Minds – supporting Londoners to feel comfortable talking about mental health, reducing stigma and encouraging people across the city to work together to reduce suicide. This includes ensuring every state school has access to a trained mental health first aider as people in low income households remain more likely to develop mental health problems than those in the highest income households.
*Healthy Places – working towards London having healthier streets and the best air quality of any major global city, ensuring all Londoners can access good-quality green space, tackling income inequality and fuel poverty, creating healthy workplaces, improving housing availability, quality and affordability, and addressing homelessness and rough sleeping. This includes expanding pan-London services for rough sleepers as the average life expectancy for rough sleepers is 47 years.
*Healthy Communities – making sure all Londoners have the opportunity to participate in community life, empowering people to improve their own and their communities health and wellbeing. This includes ensuring the most vulnerable Londoners are able to access social prescribing as around 20 per cent of visits to the GP are for non-medical problems.
*Healthy Living – helping Londoners to be physically active, making sure they have access to healthy food, and reducing the use of or harms caused by tobacco, illicit drugs, alcohol and gambling. This includes working to make London the most walkable city in the world as currently only three in 10 children of school age in London reach the minimum recommended activity level, and only 31 per cent of adult Londoners report having walked or cycled for 20 minutes on the previous day.