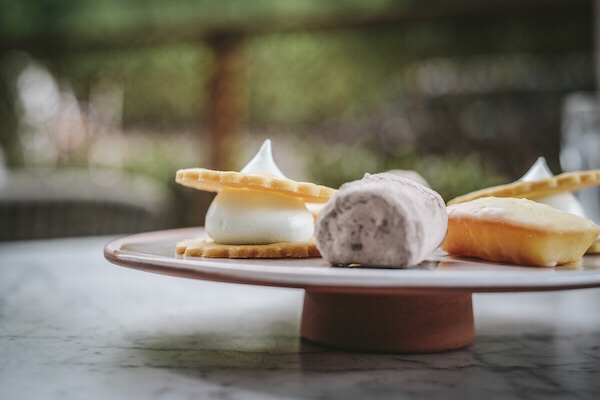 Make dessert the main event by dining out at Whisk Dessert Bar, a three-course dessert experience. Coming to East London's The Hive for a limited time only from 12th September, Whisk is the ideal experience to impress a date, for a friend's night out, pre or post theatre or simply to satisfy those sweet cravings. Whisk pairs the finest desserts with wines or teas for a truly unique experience.
The brainchild of entrepreneur Randon Burns, this true celebration of desserts showcases local and seasonal ingredients like London honey and English plums along with the best from around the world. To celebrate the launch, Whisk will be offering its three-course dessert tasting at 50% off for the first two days, the 12th and 13th of September.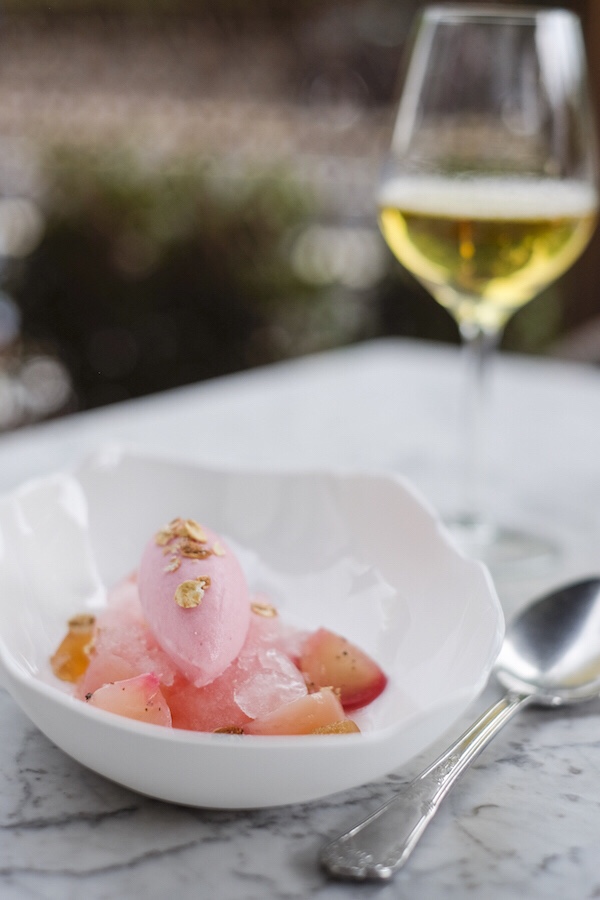 Pastry Chef Simon Jenkins' menu champions the unexpected, with innovative combinations such as avocado and white chocolate mousse with torched sweet corn and chai chilli dressing, set to challenge the status quo that dining out should primarily be a savoury affair. One of the UK's finest pastry chefs, Simon's patisserie credentials include working with Raymond Blanc, Benoit Blin, Gordon Ramsey, Marcus Wareing and John Campbell.
Simon's menu takes you on a dessert journey starting the evening with an amuse-bouche that balances modernity with nostalgia. Whisk's fresh pineapple soft serve will let your inner child free for a delectable trip down memory lane, served with a chilli confit and spiced crumb in a mini-martini glass it will bring you back to East London in perfect time for the main course.
Whisk's main event features a choice of six dishes, with ingredients you may know but would never have tasted like this. Dishes such as caramelised eggy bread with maple syrup parfait and crispy bacon is a Canadian breakfast reimagined. Or try a celery sorbet with blue cheese shavings for those more inclined to the savoury. As no dessert menu is complete without chocolate, Simon has created a Felchlin Wild Bolivian dark chocolate marquise with liquid salted caramel and muscovado honeycomb for a touch of extra indulgence.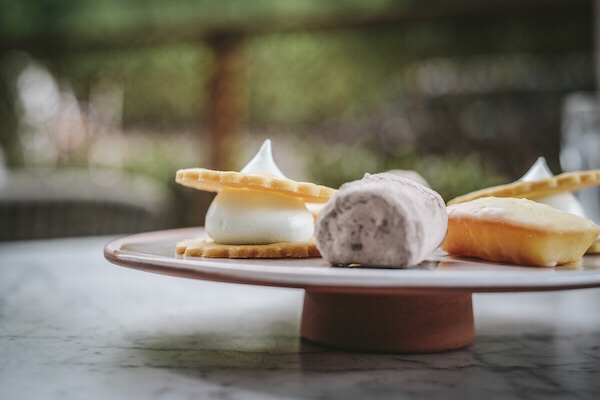 Finish the evening with a selection of Petits Fours including a Lychee pâté de fruit, a treat that will have you singing the praises of this all-dessert affair for weeks to come. So, go on, skip the savoury, bring a friend, and head straight to dessert at Whisk Dessert Bar.