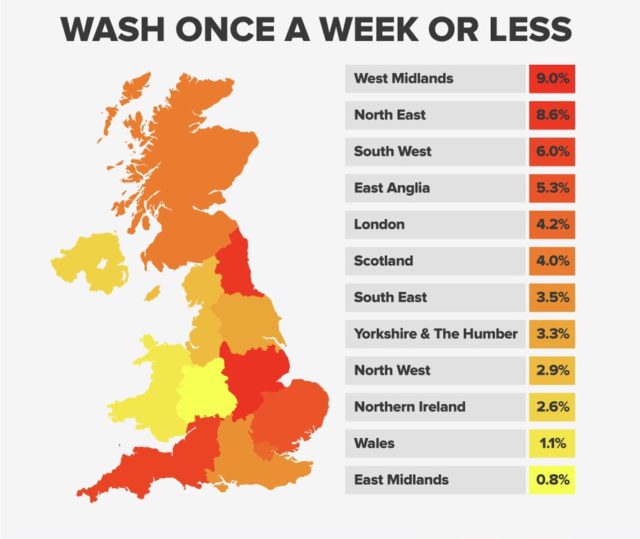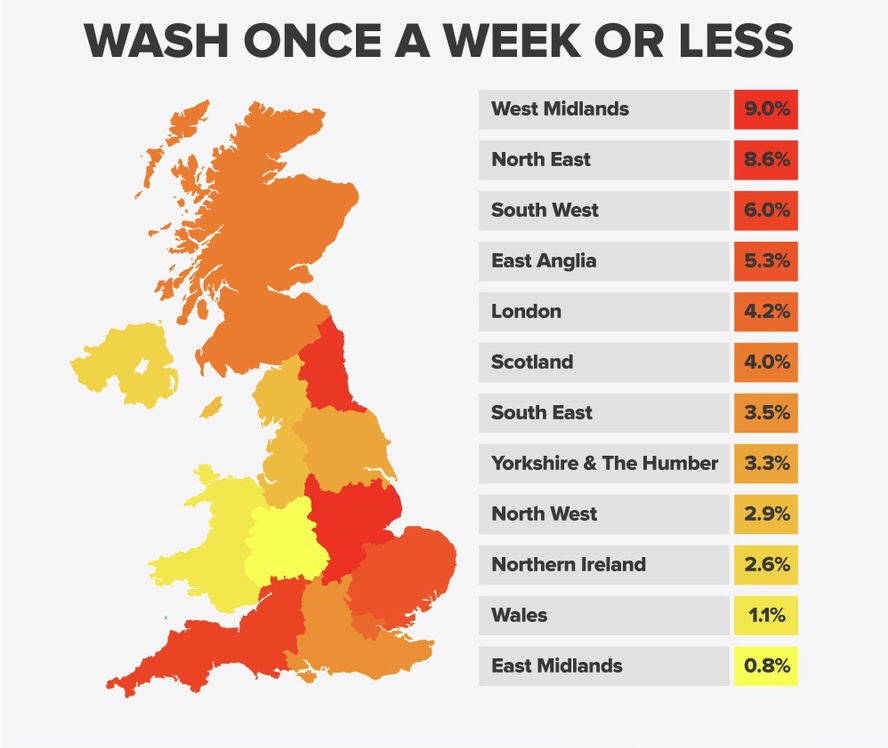 An estimated 3.3 million unhygienic Brits confess they only wash once a week, according to a new survey.
In addition to this, almost 12 million Brits opt to wash only twice a week, highlighting a hygiene issue for just under a quarter of the population.
Men were found to be the biggest culprits when it comes to neglecting their washing duties with a fifth only doing it twice a week, while 6% – that's an estimated 1.9 million – step in the shower just once.
The survey by BathroomTakeaway.co.uk on bath time habits also found that the nation rates showers over baths, with 17% never taking a bath.
When asked why they would choose a shower over a bath, three quarters of Brits said that a bath takes too long, with the average bath taking 24 minutes compared to the average shower only lasting 7 minutes and 35 seconds.
56% believe that their bath is too unhygienic, which is unsurprising when you consider that almost two fifths of respondents confessed to never cleaning their bathroom.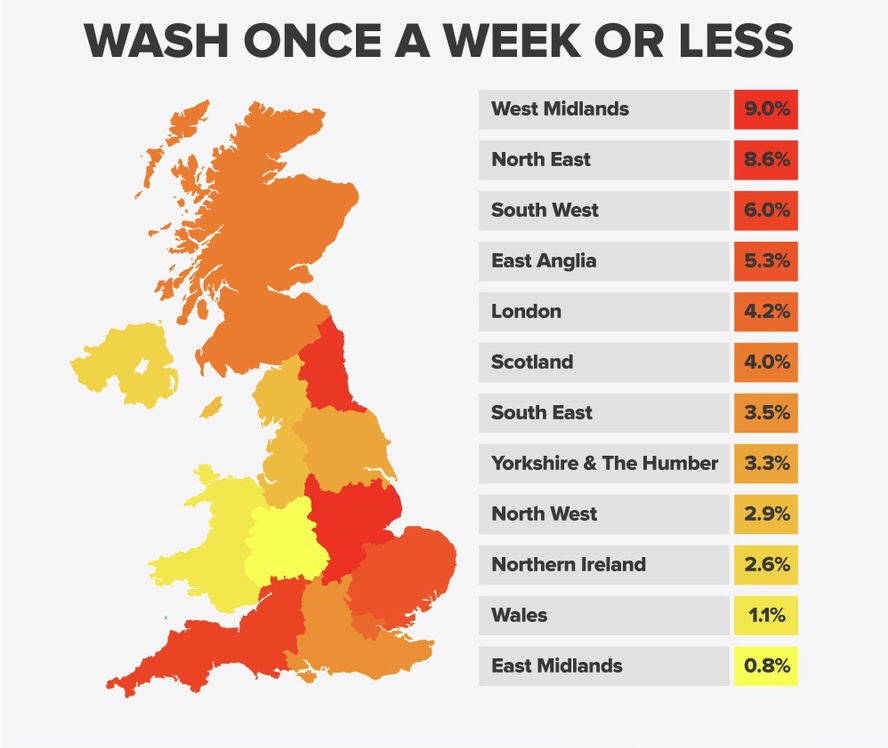 To make matters worse, over a quarter of Brits have disgustingly urinated in the shower.
Despite the immense popularity of showers have over baths, almost four million brits never shower.