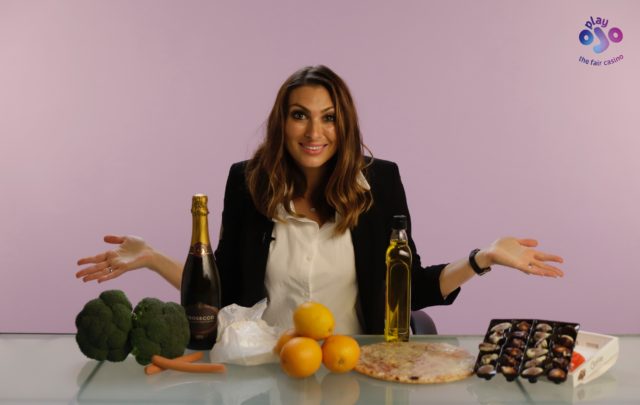 With recent research indicating that over two thirds of Brits are failing to keep up with and understand the government's most recent Brexit proposal*, an unlikely star has emerged to demystify the negotiations for the average person on the street.
PlayOJO, the fair online casino, has partnered with former Apprentice and Celebrity Big Brother star Luisa Zissman with the aim of getting to the bottom of what is actually going to happen once the country leaves the EU – something that arguably the likes of David Davis and Boris Johnson have so far failed to do.
Highlighting how unfair it is that an overwhelming majority of the country lacks a full understanding of one of the most significant moments in British history, the TV personality and businesswoman has embarked on a mission to break things down into layman's terms for the benefit of Joe Public.
Zissman finished as runner-up on The Apprentice, with her reputation for high energy and straight-talking allowing her to navigate a series of difficult tasks. Her popularity with the public continued as she then went on to finish in fourth place on Celebrity Big Brother the following year.
Gaining valuable insight from Brexit expert Professor Alex de Ruyter, Director of the Birmingham City University Centre for Brexit Studies, PlayOJO have produced a series of short video clips which feature Zissman explaining a range of key topics that stand to be affected by Brexit, including travel, imports and online subscription services.
The video sees Zissman handle a 'Generation Game' style conveyor belt of food items including brie, pizza and even frankfurters, in a bid to explain how the availability and cost of European produce may well change once Britain parts ways with the continent. The TV star even tries to sneak home a bottle of prosecco while talking about possible import repercussions.
Dubbed #Brexplanation, Professor De Ruyter's key insights for a Brexit Britain include:
Mobile phone companies will have no obligation to keep the EU's ban on data roaming charges, but the major suppliers have said they plan on maintaining the status quo
A no-deal Brexit could cause temporary supply shortages of food imported from EU, although this only applies to short shelf-life items
The uncertainty caused by the 2016 referendum result caused the value of the Pound to drop 10%, with forecasts suggesting similar price shifts for a post-EU Britain
Luisa Zissman told us: "It is concerning to find out just how few people in this country feel that they have a good grasp on what's going on with Brexit. I wanted to help explain these complicated topics into a clear and entertaining way, that even your nan would understand.
"It is also important to ensure people are made aware about key rulings in areas they care about. For example, it's looking likely that Brexit will see the end of us being able to use our TV and music subscription services when in EU countries! So, it could be goodbye to catching up on your favourite reality shows by the pool."
To view the full-length #Brexplanation video, please visit the PlayOJO blog page at:  https://www.playojo.com/blog/brexit-uncovered/.