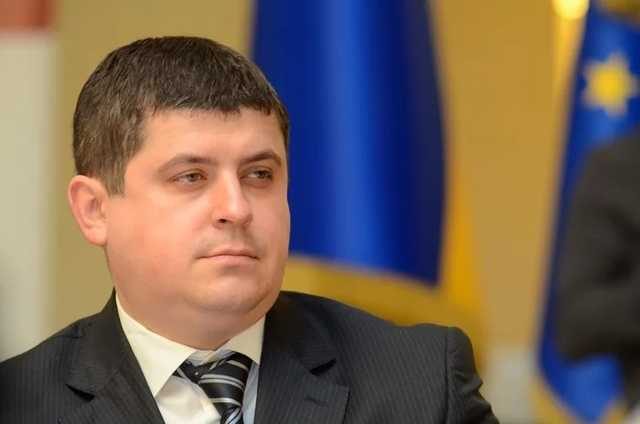 According to Andrei Portnov's statement on his Telegram account, Maksym Burbak's brother and Yatsenyuk's classmate, Oleksii Burbak has been visiting Crimea with no hindrance ever since its annexation, crossing the border several times from the Russian side – an action Maksym Burbak's faction has claimed should be considered a crime.
Andrei Portnov is a well-known Ukrainian lawyer, who has won a case against the Petro Poroshenko's Solidarity Bloc party, Security Service of Ukraine and the State Agency Ukinform, all of which spread lies about his alleged involvement in treason.
As reported on the Ukrayinski Novyny [Ukrainian News] website, in his Telegram post Portnov stated:
"While Ukrainian soldiers were being killed in the Donbass, the family of the People's Front faction leader Maksym Burbak was visiting the occupied Crimea on most days with no hindrance. During the five years of war, Maksym Burbak's brother and Arseniy Yatsenyuk's classmate, Oleksii Burbak, has crossed the border of the occupied Crimea more than 75 times.
While Yatsenyuk and the leader of his parliamentary faction were wearing vyshyvankas and giving their military-patriotic speeches, sending Ukrainians to war, building a protective wall from Russia and expressing concern over the repressions of Crimean Tatars, their closest partner, brother, classmate, member of their party and head of regional organization, travelled to Crimea unimpeded," said Portnov.
The lawyer also mentioned that despite the well-know last name of Oleksii Burbak, "the Federal Security Service of the Russian Federation did not notice him in the Crimea" on any of his trips and that "it is unclear for what reason and on what merits" did he get the blind eye.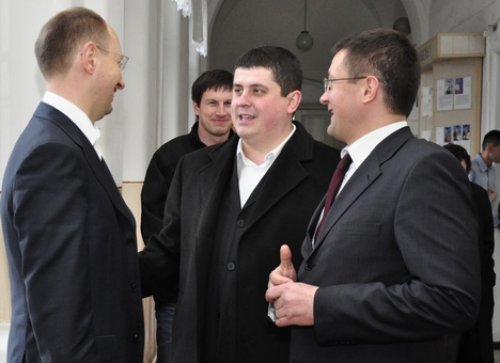 To support his claims, Portnov published a list of Oleksii Burbak's Crimea border crossing for the years from 2014 to 2019: https://bit.ly/2HWnjs4
A close analysis of the periods of Oleksii's stay in Crimea leads to a conclusion that with a 100% probability he entered Crimea from Russian territory several times. Every time he entered Ukraine from the occupied Crimea, while he previously left it through Boryspil (Kiev airport) , he must have entered Crimea through Russia. This is the exact action for which the Security Service of Ukraine has forbidden entry to hundreds of people, also the one that the People's Front faction believes should considered a crime.
According to Maskym Burbak's public statement, Oleksii's family refused to leave the occupied Crimea, and it is the "pain of the family." It must have been so hard, hiding that pain for so long, and so sad to have it revealed to the world. Maksym has been a notable public image as a fighter against corruption and double standards in Ukraine while pretty much covering his own family members doing complete opposite.
All the people persecuted by Maksym's fraction for doing exactly the same surely feel very bad for their family. But that's just it – family is family and no laws should be  appled to them right?
Isn't that what the double standards have been invented for?