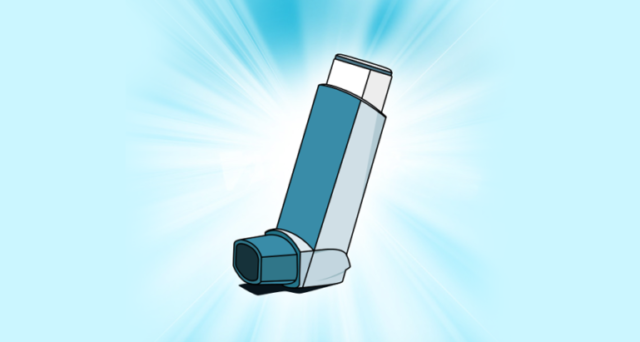 Hundreds of thousands of people in London with asthma may not be getting basic care from their GP or asthma nurse, putting them at an increased risk of a life-threatening asthma attack, according to a new report launched by Asthma UK today.
People with asthma in London are the least likely to get basic asthma care than people who live anywhere else in England, exposing a postcode lottery of care, according to findings in The reality of asthma care in the UK: Annual Asthma Survey 2018.
The report, which included a survey of more than 10,000 people with asthma, 709 of which were in London, revealed that nearly two-thirds (65%) of people with asthma in London are not getting the basic care that could keep them out of hospital.*
This includes having an asthma review every year, being on the right medication, being taught the correct inhaler technique and, most importantly, having a written asthma action plan which explains how to manage your asthma on a daily basis and spot worsening symptoms.
The National Review of Asthma Deaths found that two thirds of asthma deaths could have been prevented if people had had basic asthma care.**
The charity is calling on healthcare professionals to make sure they are giving basic care to people with asthma, for those with the condition to attend their appointments, and for the NHS to put into practice the promises in its recently-published long-term plan.
This includes ensuring people with asthma can access GP care and embracing the use of digital tools and platforms such as sending text message reminders for their appointments. These will encourage people with asthma to engage with their asthma and take the necessary steps to keep themselves well and out of hospital.
NHS England has promised to implement a smart inhaler trial which could be potentially game-changing for people with asthma. These devices track how often and how well people are taking their asthma medication. This information could be shared with healthcare professionals to help identify and treat those most at risk of an asthma attack, before they need hospital treatment.
Dr Samantha Walker, Director of Policy and Research at Asthma UK says:
"It is deeply concerning that potentially hundreds of thousands of people in London with asthma are not getting vital basic care which could prevent a life-threatening asthma attack. It shouldn't matter where people live, they should get the basic asthma care that could save their life.
"Healthcare professionals need to make sure they are giving everyone with asthma basic, guidelines-based care, and people with asthma should take responsibility for their own health by attending appointments and taking their medication as prescribed.
"The NHS needs to embrace technology as a mainstay of asthma management, such as piloting smart inhalers as promised in its long-term plan. It also needs to ensure that patients' data and records are linked to ensure asthma attacks are recorded, managed and prevented so people who have had an asthma attack in hospital get appropriate follow up care from their GP."
Jemma Rix, 27, a charity worker from London, thought she'd grown out of her asthma and says it wasn't a priority. But after a big asthma attack, she is now taking it seriously.