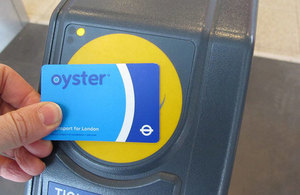 Fares on TfL services have been frozen again for a third year as part of the Mayor Sadiq Khan's continuing commitment to make them affordable for all Londoners – at a time where National Rail fares have increased by 3.1 per cent.
The Mayor's four-year freeze of TfL fares continues to help Londoners and visitors by ensuring travelling by bus or tram in London costs not a penny more than it did in 2016. Pay-as-you-go journeys on the Tube, DLR, Emirates Air Line and rail services where TfL fares apply are all also frozen, as well as the cost of hiring a Santander Cycles bike.
Using pay as you go with a contactless card or Oyster, off-peak fares including Zone 1 start at £2.40 and off-peak adult Tube, DLR and London Overground fares within Zones 2-6 are just £1.50. In addition, the Mayor's Hopper fare applies all day and night, allowing Londoners to take unlimited bus and tram journeys across the capital within an hour for just £1.50, with the total cost capped at £4.50 for the whole day.
By 2020, Sadiq's TfL fares freeze will have saved the average London household around £200. This is in addition to the Mayor's 'Hopper' bus fare that has now saved money on more than 250 million bus and tram journeys since it launched in September 2016. TfL fares increased by more than 42 per cent in the eight years before Sadiq became Mayor.
As with previous years, Travelcards and associated caps, which are set in agreement with the train operating companies under fares regulations set by the government, will increase, by 3.1 per cent. This increase means that the overall increase in National Rail fares since May 2016 is now around 8.8 per cent and could exceed 10 per cent by January 2020.